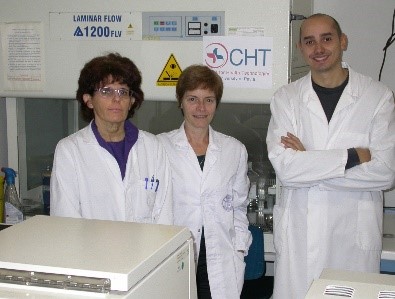 Name of the Institution:
Dept. of Public Health, Experimental Medicine and Forensic, Unit of Human Anatomy and Centre for Health Technologies (http://cht.unipv.it), University of Pavia, Italy.
Other collaborations:
Contact
Prof. Maria Gabriella Cusella De Angelis, Questo indirizzo email è protetto dagli spambots. È necessario abilitare JavaScript per vederlo.
Biography
Maria Gabriella Cusella is, since 2000, "Associated Professor" at the Dept. of Public Health, Experimental Medicine and Forensic, Unit of Human Anatomy University of Pavia. 1989 Medical School Degree University of Rome "La Sapienza". 1990-1991 CNR Fellowship (University of Chieti); 1992-1993 Fellowship from Istituto Superiore di Sanità (AIDS research) University of Rome; 1994 EEC Fellowship (Human Capital and Mobility Project) Hubrecth Laboratorium, NIOB, Netherland; 1995-2000 Researcher of Human Anatomy; 2000-to date Associated Professor Dept. of Public Health, Experimental Medicine and Forensic, Human Anatomy, University of Pavia. Since 1993 member of the Italian Society for cell Biology and Differentiation (now Italian Federation of Life Science, FISV); Since 1995 member of the Italian Society of Anatomy and Histology (SIAI). Since 2009 member of the CHT Technical-Scientific Committee. Currently responsible for the Anatomy Unit and responsible for the "anatomical collection".
Grants in the last five years: RApid Skin Wound healing by INtegrated Tissue engineering and Sensing, RAWINTS (financed by NATO) and "Tissue Healing in Space: Techniques for promoting and monitoring tissue repair and regeneration" (ESA Topical Team 2017).
Interests
Stem cells and regenerative medicine. In particular, Tissue Engineering, Stem cells in Tissue Engineering and differentiation to bone tissue and dermis; Bioreactors, Physical stimulation on stem cells (ultrasounds, electromagnetic field, mechanical vibration); muscle tissue regeneration, hypertrophy/atrophy pathways.
Expertise
The activity of the lab is focused on biomimetic biomaterials and tissue engineering strategies for the regeneration of mesodermal tissues, in particular bone and dermis. The competences of the teams involved in this work package cover the complete spectrum of expertise necessary to move from stem cell culture and research to bio-complexes involved in tissue repair.
Available equipment and techniques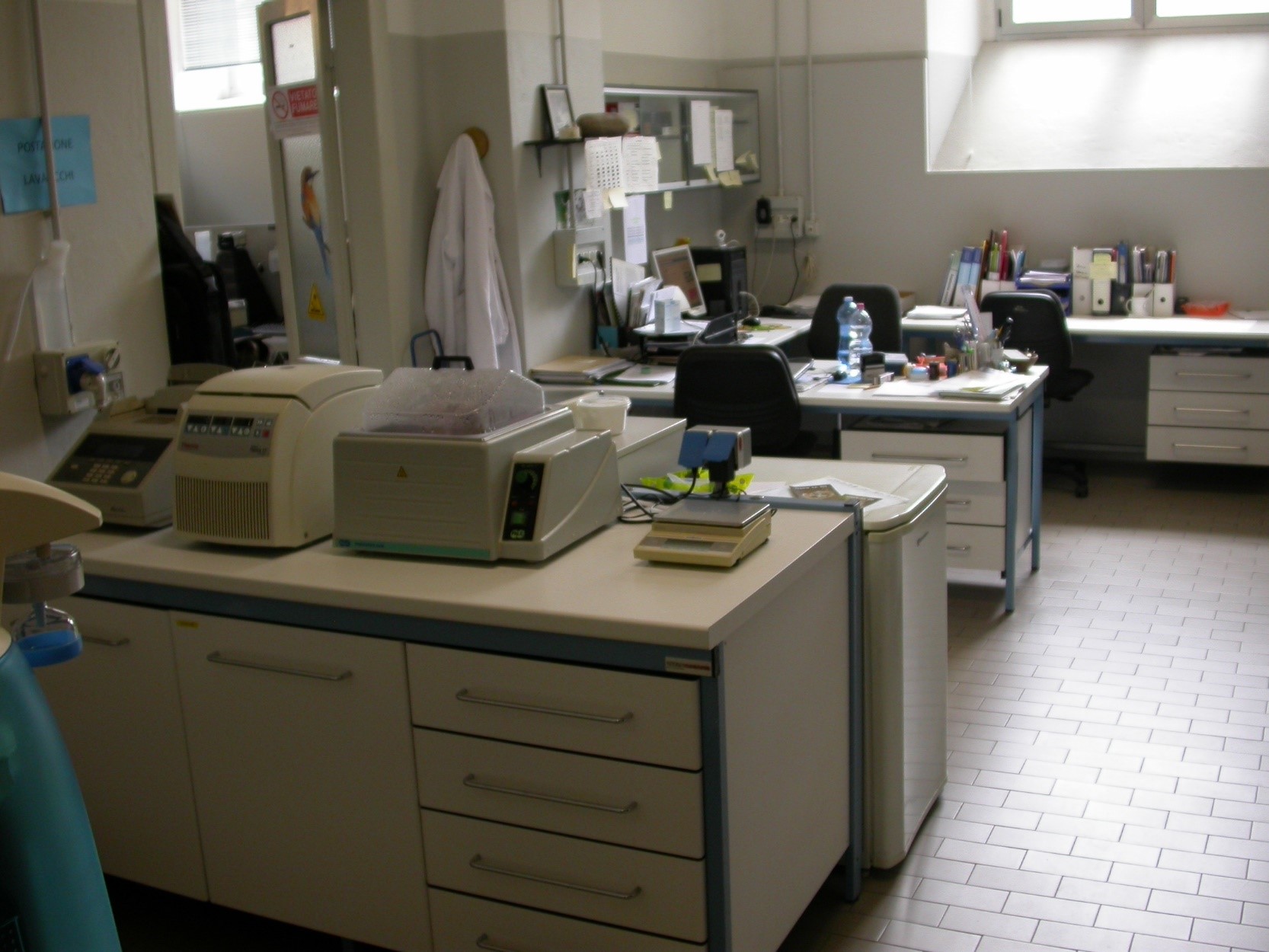 Lab facilities are constituted of: tissue culture room provided with 3 CO2 incubators, a refrigerated centrifuge, 2 laminar flow hoods, a Dubnoff thermostatic bath, a stereomycroscope. Biochemistry and molecular biology apparatuses (ELISA reader, electrophoresis cells for DNA and proteins, Thermo cycler, Real Time PCR polymerase chain reaction apparatus, Nanodrop, Western/Southern Blot apparatus, air incubators for bacterial growth); optical microscopes, a confocal microscope (Vico-Nikon), a cryostat (used for freezing, sectioning and staining of specimens for microscopical examination), a Microtome, used to cut specimens after inclusion in paraffin; Chemical hood, dark room; eukaryotic and prokaryotic cells banks kept in nitrogen containers; one -80°C and two °20 freezers; computer and softwares; autoclave and dry oven for sterilization, devices for the preparation and production of ultrapure water, ice-dispenser.